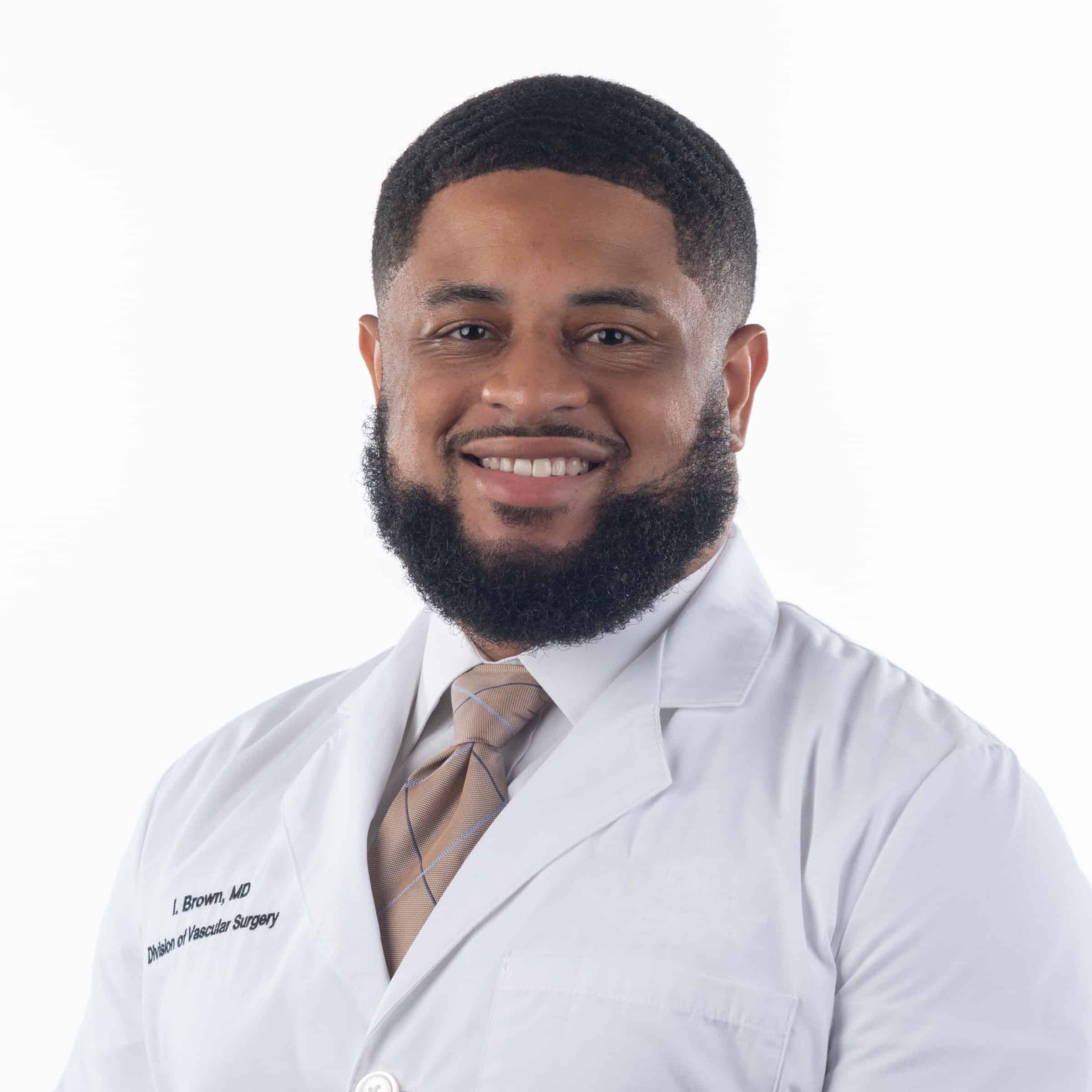 Isaiah T. Brown, M.D.
Vascular Surgery
Dr. Isaiah Brown graduated summa cum laude from Clark Atlanta University in 2010 with a B.S. in Biology and earned his Doctor of Medicine from Howard University College of Medicine in 2014. He completed his general surgery residency in 2020 and his vascular surgery and burn surgery fellowships in 2022 at Virginia Commonwealth University.
About Dr. Brown
Dr. Brown is board-certified in general surgery through the American Board of Surgery and holds certification in vascular interpretation and sonography. Born in Alabama, he relocated to Northwest Florida in 2022 to practice medicine.
Dr. Brown is trained in a wide range of surgical techniques and vascular procedures and offers his patients both surgical and nonsurgical treatment options. He believes in providing patient-centered care and works on a case-by-case basis to develop personalized treatments that address the unique needs of each patient. As a vascular surgeon, Dr. Brown specializes in peripheral arterial disease, aneurysmal disease, venous disease, carotid disease, and dialysis.
He is committed to advancing the field of vascular surgery and has published numerous articles and lectures on a wide range of subjects over the past decade. Dr. Brown is also an active and contributing member of several medical societies and organizations, including the Society for Vascular Surgery and the American College of Surgeons.
Fellowship | Virginia Commonwealth University
Residency | Virginia Commonwealth University
MD |  Howard University College of Medicine
American College of Surgeons

Society for Vascular Surgery