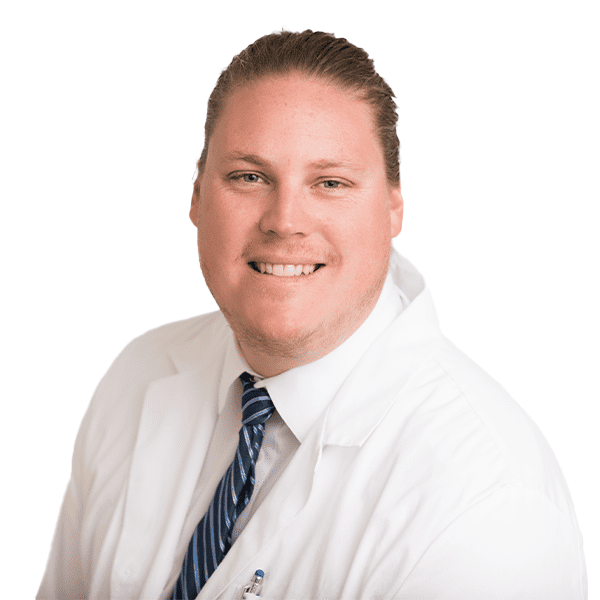 Matthew Freeman, MSN, FNP-BC
Board-Certified Family Nurse Practitioner
Matthew Freeman, MSN, FNP-BC, is a board-certified Family Nurse Practitioner and Registered Nurse. He received his Master of Science in Nursing from the University of West Florida in Pensacola after graduating from Pensacola State College, where he earned his Bachelor of Science in Nursing.
About Matthew
Among his many licenses and certifications, Matthew is board-certified by the American Nurses Credentialing Center (ANCC) and is licensed in Advanced Cardiac Life Support and Basic Life Support. He is also a licensed Paramedic and licensed by the National Institutes of Health Stroke Scale (NIHSS).
Before joining the team at Coastal Vascular and Interventional, Matthew was a part of the Rapid Response Team at Ascension Sacred Heart where he assessed, stabilized, and resuscitated patients. Prior to that, he worked as a registered nurse in the Emergency and Cardiac Departments at Baptist Hospital.
MSN

| University of West Florida

BSN

| Pensacola State College

ASN

| Pensacola State College
American Nurses Credentialing Center

National Institutes of Health Stroke Scale

Ascension Sacred Heart Hospital

Baptist Hospital