Welcome Isaiah T. Brown, M.D., Our Newest Provider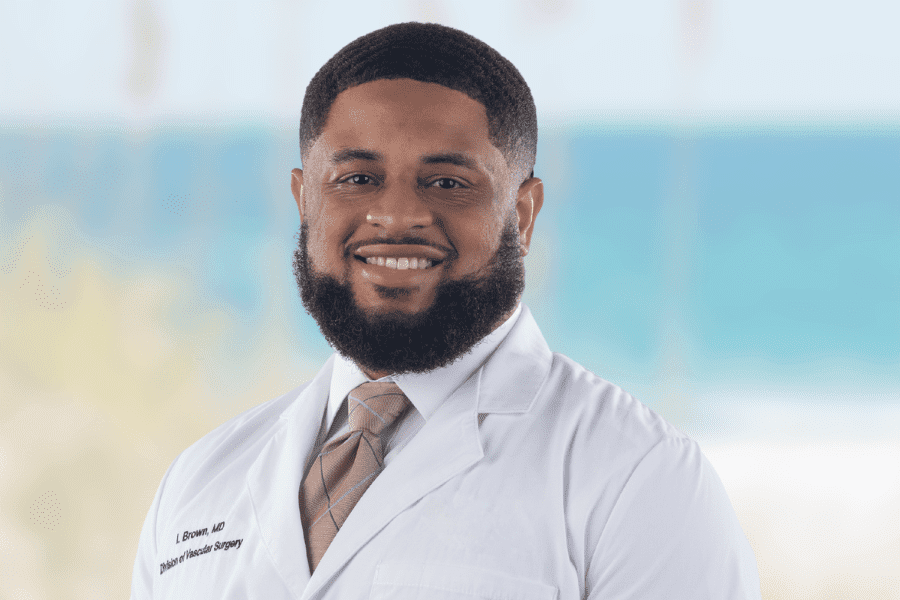 We are excited to announce that Isaiah T. Brown, M.D., has joined our team at Coastal Vascular and Interventional Radiology. Dr. Brown is board-certified in general surgery through the American Board of Surgery and holds certification in vascular interpretation and sonography.
Dr. Brown is trained in a wide range of surgical techniques and vascular procedures and offers his patients both surgical and nonsurgical treatment options. He believes in providing patient-centered care and works on a case-by-case basis to develop personalized treatments that address the unique needs of each patient. As a vascular surgeon, Dr. Brown specializes in peripheral arterial disease, aneurysmal disease, venous disease, carotid disease, and dialysis.